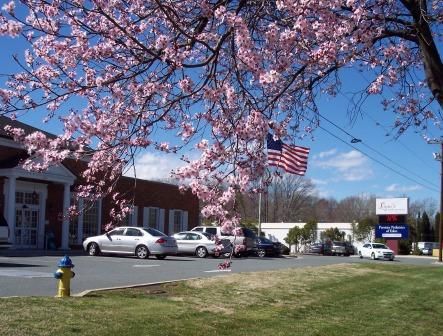 Home Medical Equipment
LayneCare, LLC partners with our sister company, Layne's Family Pharmacy, to offer many different options for those looking to purchase home medical equipment in North Carolina. From oxygen therapy equipment to mobility products, we strive to meet the needs of all long-term care providers.
Accredited by ACHC, Layne's Family Pharmacy features an extensive selection of home medical equipment, including a full line of aids for daily assisted or long-term care living.
Layne's Family Pharmacy also keeps a professionally trained team of respiratory specialists, certified orthotic shoe fitters, and certified medical equipment delivery technicians on staff to help meet our clients' every needs.
Bathroom Aids
Freestanding tubs
Supine tubs
Side-entry tubs
Adjustable height models
Shower seats
Bath mats, rails and grab bags
Transfer benches
Commodes
Braces, Orthotics and Mobility Equipment
Over the counter foot orthotics
Orthopedic devices
Lift chairs and recliners
Manual Wheelchairs
Power Wheelchairs
Scooters
Continuing Education Program
CPR
First aid
Blood borne pathogens
Medication administration
Cpap and Bipap Machines
Made for at home use
Large, easy to read LCD screens
Humidifiers
Diagnostic devices
Custom Compounding
Exact dosage match
Capsules
Suspension
Suppositories
Creams, combination creams
Diabetic Supplies
Orthotic shoes
Nine styles available for women
7 styles available for men
Arch supports and comfort
Gel cushions
Over-pronation and rear foot alignment
Enteral Nutrition
Supplements for recovering patients
Balanced nutritional supplements
Nutritional supplement for diabetic patients
Energy and strength supplements
Hospital Beds and Accessories
30 different models
Home care and long term care models
Manual models, electric models, bariatric models
Mattresses
Mastectomy Supplies
Breast forms
Post-surgical bras
Skin care for the breast and neck
Swim and active wear
Nebulizers
Six different nebulizer models available
Larger model for at home use
Smaller, portable model
Masks
Other accessories
Ostomy Supplies
One-piece systems
Two-piece systems
Drainable, closed and urostomy pouches
Skin barrier strips
Personal Response and Support Systems
Lifeline Medical alert systems
LifeLine cordless phone
AutoAlert pendant from LifeLine
SafeCardTM Medication Packaging
Color-coded, punch card system
Accurate and easy to maintain